It's Friday
It's Friday, and quite frankly, I'm pooped. So I don't have anything particularly mindboggling for you all today.
Well...except this perhaps.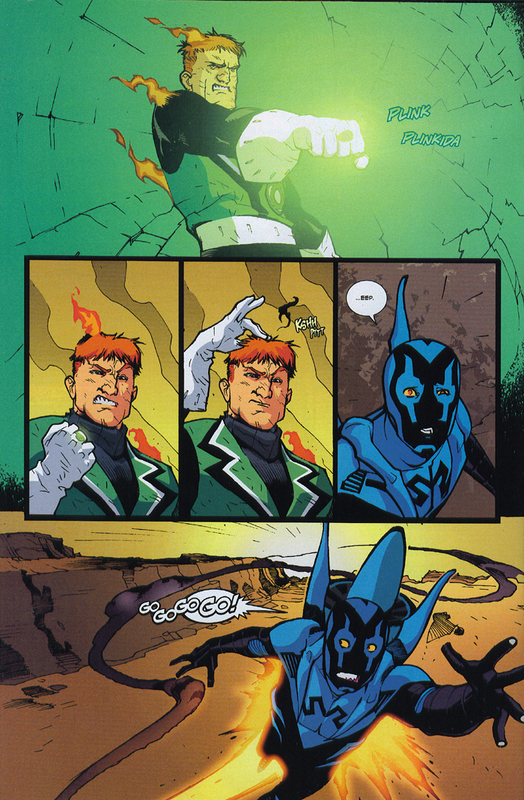 God, I miss this book. And this particular issue was SO full of fabulous stuff. The giant green fist and flightful and harmful penguins for a start. It's nice that Jaime has been showing up in the new JLI: Generations Lost book, but he really hasn't had a whole lot to do there...at least not yet. I'm also firmly convinced that they NEED to have a Green Lantern appearance...preferably Guy. I mean really how can you have the JLI and NOT have Guy?
And speaking of Guy...his patting out the sparks in his hair is just...too perfect.
Have a nice weekend!