Equal Opportunity
As you have all no doubt noticed, I have been on something of a derriere kick lately. I can't imagine what has come over me. But they have all been MALE derrieres.
So...fair is fair. In the interests of being an equal opportunity...er...opportunist, I present this.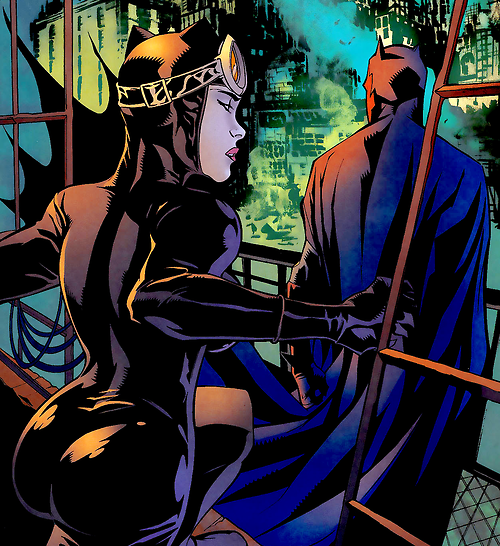 Nothing like Catwoman in a catsuit. Batman is there too, but he's always wearing a big blankie around his neck, so we can't even SEE his behind.