Yes, I KNOW it's April Fool's Day!
It has come to my attention, that apparently quite a number of people seem to find the title of my blog...amusing. Allusions and parodies have been made. In my defense, let me just state that teenagers were involved, and possibly the use of alcohol.
On the other hand, I am both awed and flabberghasted at the lengths that some bloggers have gone to, in order to honor, this most hallowed day. The level of skrullduggery and buffoonery are astonishing. I salute you all.
And leave you with this.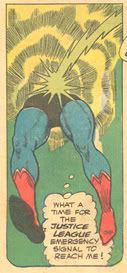 I don't even WANT to know exactly what it is that he's doing.