Bad Boys
Just what IS it about Bad Boys, that makes them so...fascinating to otherwise level-headed fangirls? Or anyone for that matter?
I finally did see Avengers 2, and it was delightful. I rather missed having Loki around...possibly the ultimate Bad Boy, but it was so nice to see the rest of the crew together wreaking mayhem.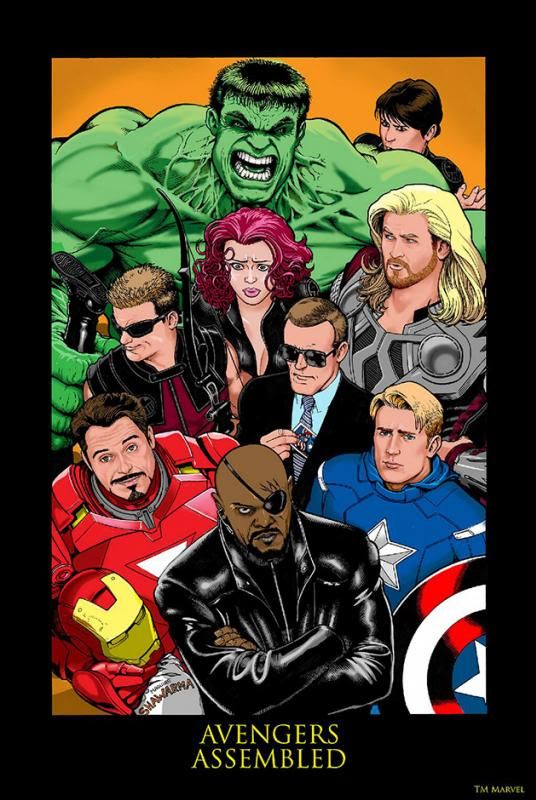 This is adorable by the way. And it includes one of my favorite Bad Girls, in the person of the Black Widow, who more than manages to hold her own against the walking imbodiments of testosterone, with which she finds herself surrounded.
Nick Fury is a Bad Boy, and always has been. As embodied by Robert Downey Jr., Tony Stark is a Bad Boy too. But a charming one. So is Hawkeye. So is the Hulk, although Banner is a Good Guy, and so is Thor and of course Captain America. I'm not saying that Cap doesn't have a certain amount of pragmatism where warrented, but he is the very epitome of a Good Boy. And those are just the heroes!
I've always had a soft spot for Captain Cold and the rest of Flash's Rogues. Maybe because with all their faults, they do have a certain moral code, and don't actually go around straight up murdering people like the Joker. The Joker incidentally is not a Bad Boy. He's a psychotic mass murderer, and there is a difference.
I'm not sure that I would classify Doctor Doom as a Bad Boy either. He's a bit too grandiose, and quite frankly, too obsessed to be a Bad Boy. Gambit would like to be a Bad Boy, but he's just a walking cliche in my opinion. I guess Wolverine is a Bad Boy, although lately I think that he's overdoing it. Cyclops is certainly turning into one, which surprises the heck out of me. Luthor isn't a Bad Boy. He's a Bad Man. So is Sabretooth.
Who do YOU think qualifies?