Wherein I am Cautiously Optimistic
Well, I seem to have solved my recent blogging problems, at least temporarily. However, the latest debacle involving my computer melting down, have only confirmed my innate distrust of mechanical devices. Things Are Supposed To Work...dammit!
Therefore, still feeling slightly peevish, I am falling back upon the tried and the true.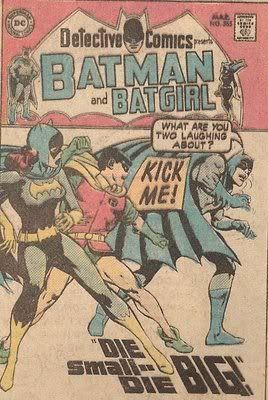 Ahhh...nothing like Batman looking silly, to relax those tensions away.
And, to complete the idea...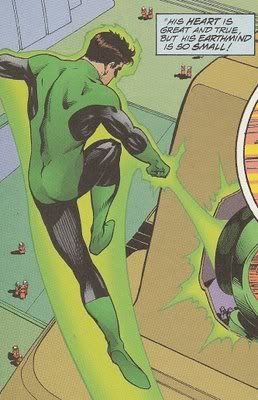 ...a picture of Hal's ass.
I...I feel so refreshed! Now, I can go out and buy my new comics with my head held high! And desperately hoping that the copy of the Starman Omnibus #2 is actually there!