Sugar Overload
We apparently have two upcoming books from both DC and Marvel, that will feature Super Pets.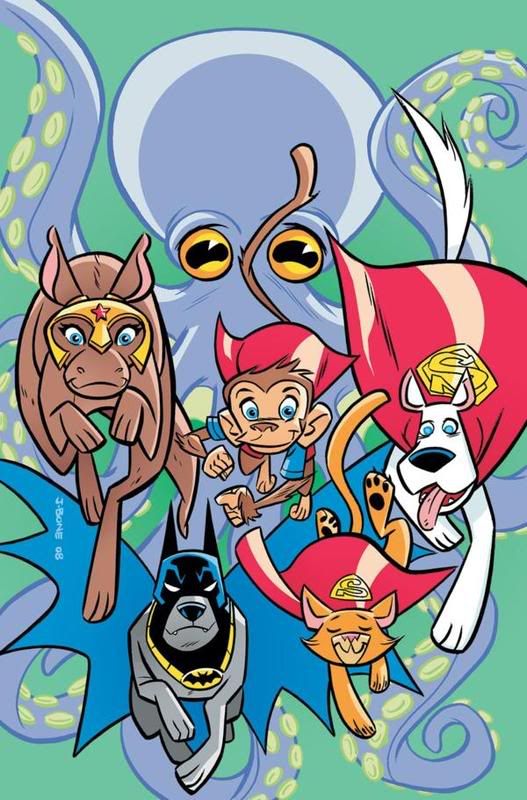 And...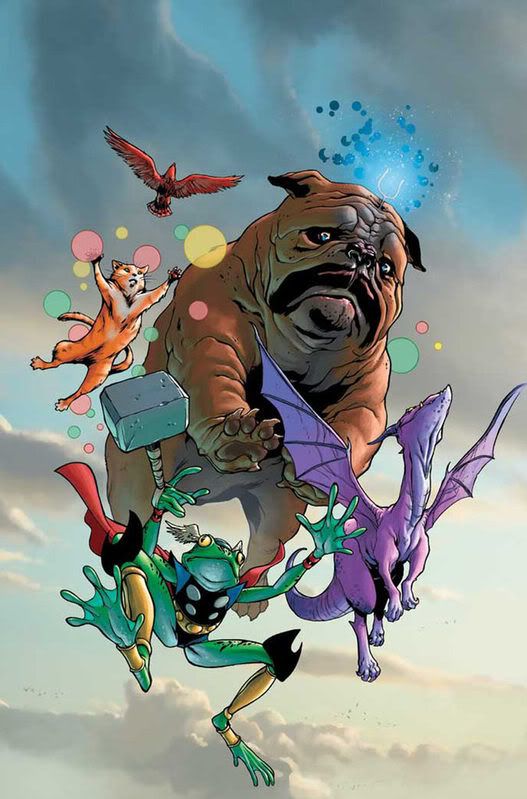 For once I am delighted that they are coming out with what seems to be a similar idea. Because the possibility for sheer CUTENESS is overwhelming. And while, as a Green Lantern and other Superhero comics, I applaud things like kicks to the head, pummellings and a hurricane of eyeballs when the situation calls for it, I am...at heart...a girly girl. At least upon occasion. And let's just face it, cute puppy pictures ALWAYS make you go "Awwwwww...!" no matter HOW macho you call yourself.
In other news, I have heard a rumor that Kate Spencer, AKA Manhunter is going to become the new District Attorney for Gotham City. If this is true, then...Woohoo! At least she'll have more chance of showing up on random occasions.
Now... if they could just figure out a way to bring Blue Beetle's superb cast of supporting characters into more books.