A "How-To" Manual .for Aspiring Bloggers
Sometimes there are the sort of days when you just don't know WHAT to talk about. You stare desperately at your screen, your fingers hovering over the keyboard, waiting...waiting for that jolt of inspiration. You begin to suspect that the resolve to do this on a mostly daily basis was in fact the ravings of a Mad Woman, and that maybe nobody wants to really read about your Green Lantern ass fetish.
That, my dear friends, is when you pull out the handy-dandy manual.
#1.......Find a picture of Batman that makes him look silly or foolish.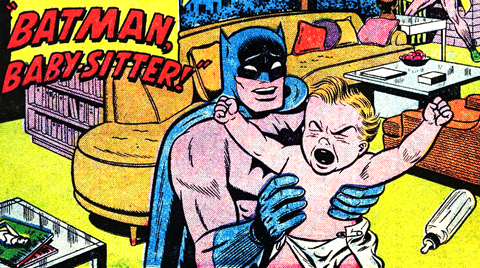 Since Batman is so popular, and the epitome of comic booky omnipotence this has the chance to look either witty, or piss off a lot of Batman fans. Either way...you win!
#2.......Find a picture of Hal Jordan being hit in the head.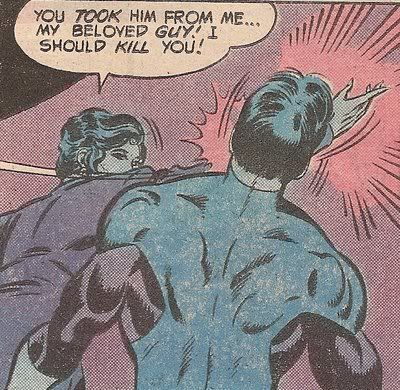 This has the advantage of being fun and really really really easy to do. There are literally hundreds, nay, probably THOUSANDS of pictures of Hal Jordan being hit in the head. You don't even have to make up stuff to try and make it relevant. Just the sight of it is pleasing.
#3........Find a picture of a Green Lantern Butt
Again...surprisingly easy to accomplish. Gil Kane ALONE has oodles of stuff to scan. Practically every artist since then, has somehow become hypnotized by the various behinds of the various Green Lanterns. They don't even have to be human butts. Kilowog for example has an amazingly taut pair of buttocks.
Mix together in different amounts...and serve!