All Romance Comic Heroes look like Hal...and Then Some!
Ok, now this is starting to get ridiculous!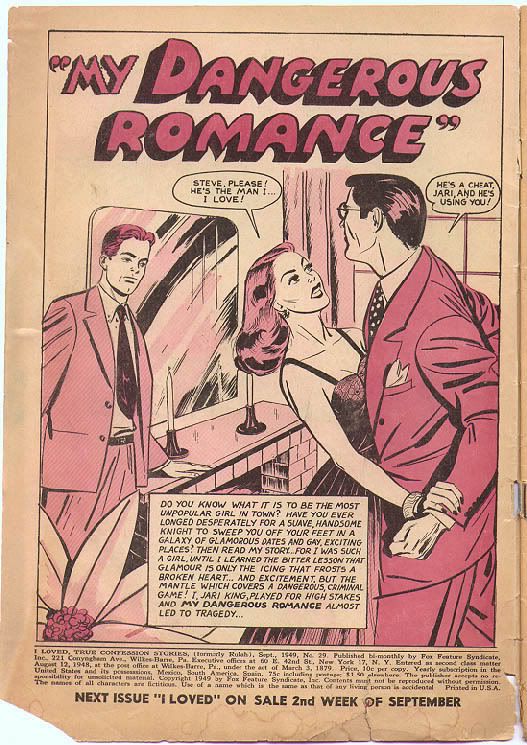 Now we not only have Hal, we have Lana Lang and Clark Kent! Oh Hal, you just seem to pop up everywhere! You will all be pleased to know that Hal is actually the bad guy in this particular little gem, and that Clark ends up getting the girl. Probably, much to Hal's relief.