A little Something for Rachelle
Over at "Living Between Wednesdays", Rachelle has been having a little contest that combines her love of Superheroes and Hocky. Two tastes that go great together. Sea of Green has put up some of her hubbie's pictures up over at "Hoosier Journal of Inanity" and they are fabulous.
This is my version of Green Lantern Hocky Night.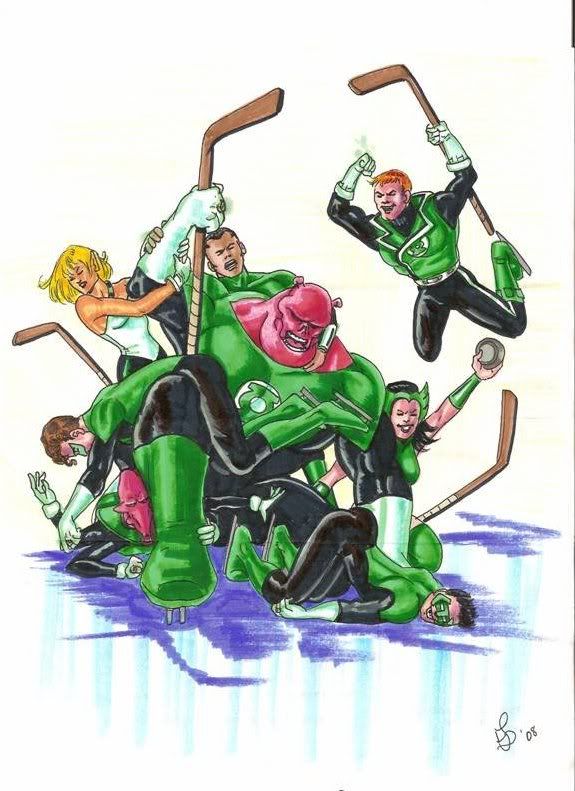 I did this yesturday afternoon. I apologize for any inaccuracies. I haven't actually been to a game in quite a number of years...ever since the Hartford Whalers left Connecticut for South Carolina...or is it North Carolina? Anyway, they became the Hurricans, but they'll always be the Whalers to me. We may have never won much, and we played in a mall, but by God, we had our own song called Brass Bonanaza, that they played whenever they scored a goal. It's a GREAT song!