Verily, I am Wroth
I'm still feeling crabby about not getting several of my HIGHLY ANTICIPATED comic books this Wednesday, and unable to shut up about it. You would think at my age, I would be more mature about these sort of things, but you would be wrong.
I have decided therefore, that in protest, I will do nothing except pronounce all of my future...uh...pronouncements, in COMIC BOOK LANGUAGE!
Forsooth.
I will refer to myself in the third person.
BRING ME THE HEAD OF THAT FOOL AT DIAMOND DISTRIBUTORS, that I may smite him! I will use a lot of upper case letters when I talk, therefore showing my wrath. My well-deserved wrath.
I'll use a lot of exclamation points.!!!!!!!!
And I'll probably end up sucking my thumb and crying like a baby until next week. Really, it...it's probably just hormonal or something.
*sob*
On the other hand, this DID delight me.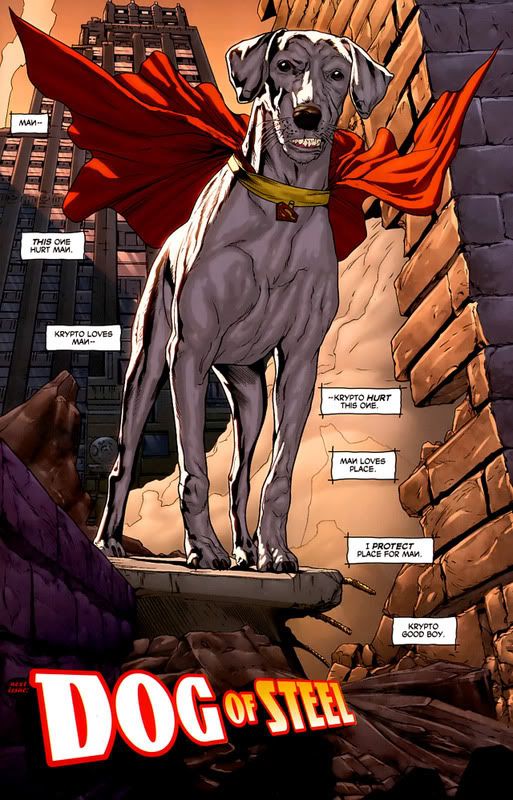 Now that's a dog.