Why it's Whack A Lantern Week!
And another Monday dawns, bright and beautiful...and I am staring deep into the well of Inspiration. Inspiration alas, has gone to sleep, and I'm getting desperate. So...inspired by Sea of Green's recent depictions of various heroes beating up Hal...I was struck by an idea. Presumably, if you visit this site, you have a passing fondness for Green Lanterns. ALL right-thinking people do of course.
And what is it that happens to Green Lanterns on a regular basis? Other than showing off their well-muscled behinds that is? Why getting smacked around of course! So I thereby, using the power invested in me by...well, myself... declare this to be OFFICIALLY, Whack A Lantern Week!
I'll start this off on the right foot by having Hal and Guy whack THEMSELVES! With gusto.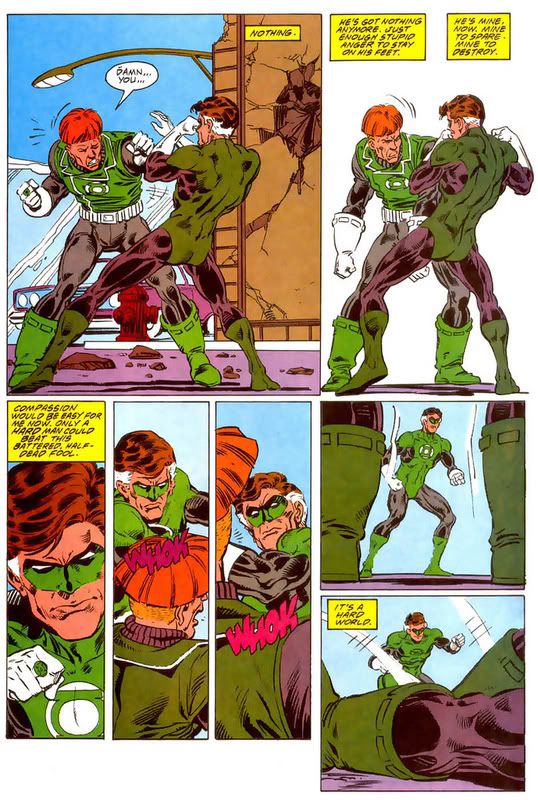 All you have to do, should you chose to participate, is show a Green Lantern...ANY Green Lantern getting punched, bonked, slapped, clonked, smacked and or whacked. Hal of course is easy. Guy too, has had his share of whackiness. John a bit less so, so extra points for John. Or Alan. Kyle really is just too pretty to hit, but what the heck.
Go forth, my pretties!