I'm On A Roll
Oh JLI, how I miss you. Remember how incredibly awesome J'onn was in the JLI? I do. He was basically the only adult in a super-powered kindergarden, but hey...it worked. Well, Batman had moments of sanity, but still.
This remains one of my favorite stories.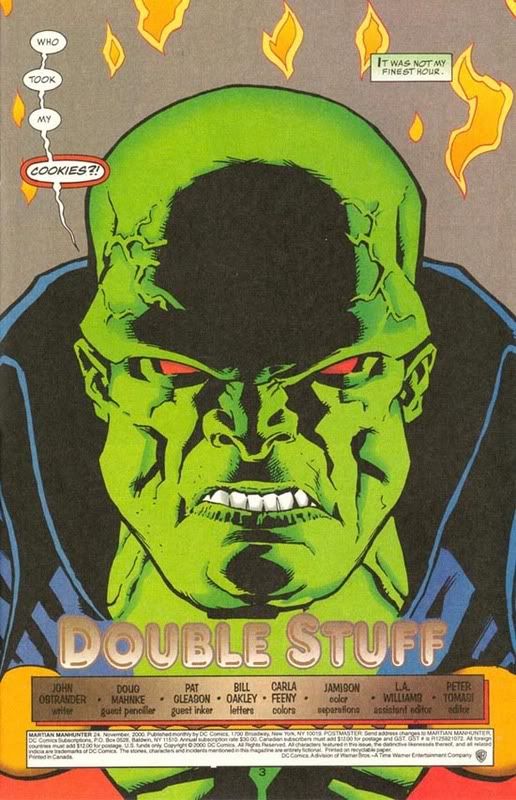 Written by John Ostrander ( I think...I'm doing this from memory) and drawn by the incomparable Doug Mahnke. It had J'onn losing his cookies, Max Lord being magnificent, Beetle and Booster being scamps, and so so much more.