More JLI
One of the reasons that I think the JLI worked so well...in addition to the scribblings of Giffen and DeMatteis...is that the artwork was simply stellar. Kevin Maguire of course, always comes to mind, but there were plenty of other fabulous artists, including Hughes and Templeton, and more.
This always makes me smile though.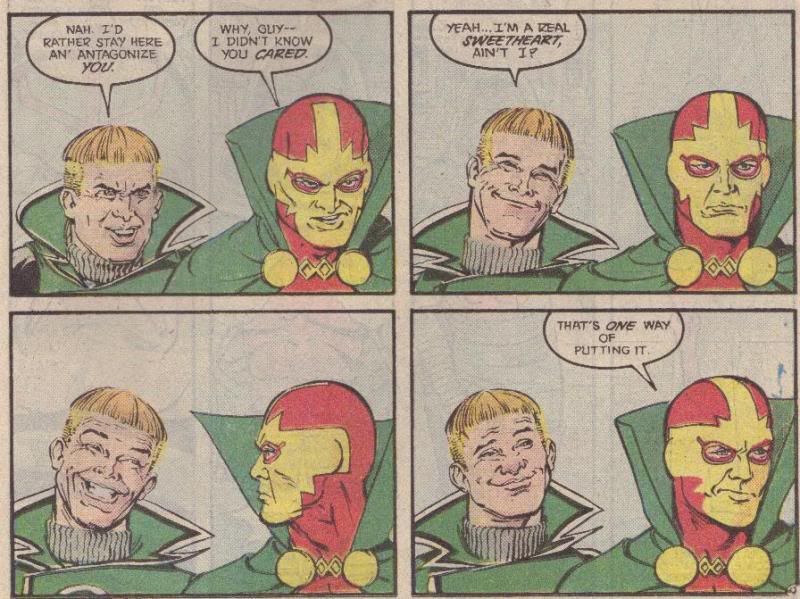 That's a lot of expression packed in four little panels.