Missing Characters
So...in the new DC Universe, things have been reset, and a whole passel of characters have ceased to exist, or only exist on alternate Earths, such as Earth 2. This...is a shame for the most part. I really do miss people like Rip Hunter, and Wally West, and his family, not to mention most of the Justice Society, and Obsidian, and Connor Hawke, and Mia, and more.
I can't say that I miss Geo-Force particularly, although I DID like the Owl Man that showed up in the Outsiders during Peter Tomasi's brief tenure when Alfred was running the show.
However, I have noticed one glaring absence. Where on earth is Snapper Carr?
It's not that I actually MISS him. To be blunt, I can't STAND Snapper Carr. Nevertheless, he was a major part of the Justice League, and he did have a few decent moments. Not many...but a few.
Without Snapper, we won't have any moments like this...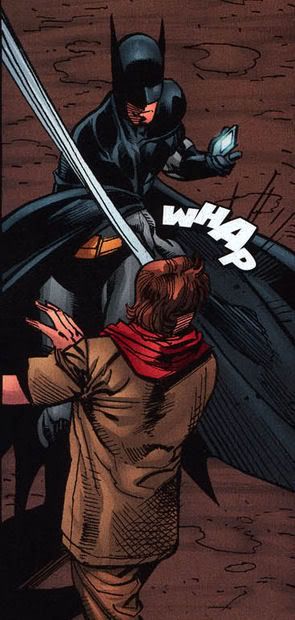 ...and we all know that there's nothing quite so satisfying as a Snapper-Slappin'.