Last Beefcake Picture
And so, we come to an end of our week of appreciation for male nudity. Or partial nudity. Or,just having their shirts off. Oddly enough it is a LOT harder to find scans of half nekkid boys, than of half nekkid girls. Go figure.
I've run this before, but dagnabit, it is worth running again.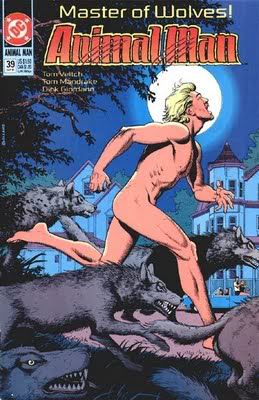 Oh Brian Bolland, you are a god.