Say, Whatever Happened...?
Whatever DID happen to Adam Hughes' All-Star Wonder Woman project? I can remember getting excited about this about two years ago. I understand that things take a certain amount of time in the wacky world of comicbook publishing, but two YEARS?
I haven't really noticed anything much about this project lately, so I was wondering if anybody knew anything about it. Perhaps Mr. Hughes is taking care to draw the entire series first, so that there won't be any delays. I do believe that he is writing it as well? Maybe the changes that Gail Simone has made to the book have to be accommodated? That however certainly doesn't stop Frank Miller from doing whatever the heck he wants to do with All-Star Batman & Robin.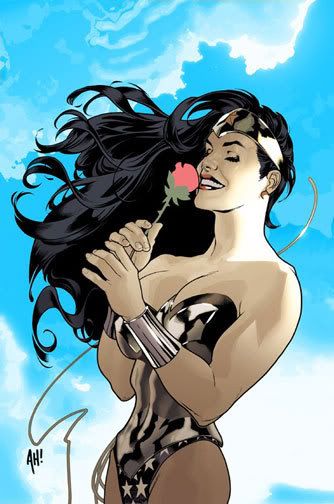 I guess I'm just feeling cranky today. But I really WOULD love to read this book, and I'm beginning to fall a prey to despair.