What the Heck...?
I admit it, at this time of the year, my brain starts to fry a little bit. The shopping, the lights, the liquor-enhanced eggnog, the parties...at times I start gibbering and thinking strange thoughts.
Such as...Why oh why, do ALL the men in those old Romance Comics...all look like Hal Jordan?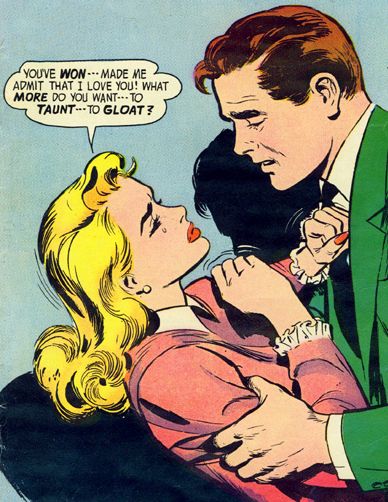 It doesn't matter what their actual names are, I see that thick brown hair, with the curling forelock, and immediately start using Hal's name. It can be QUITE amusing. Try it!
And speaking of odd, I saw THIS scan on Mike Sterling's blog...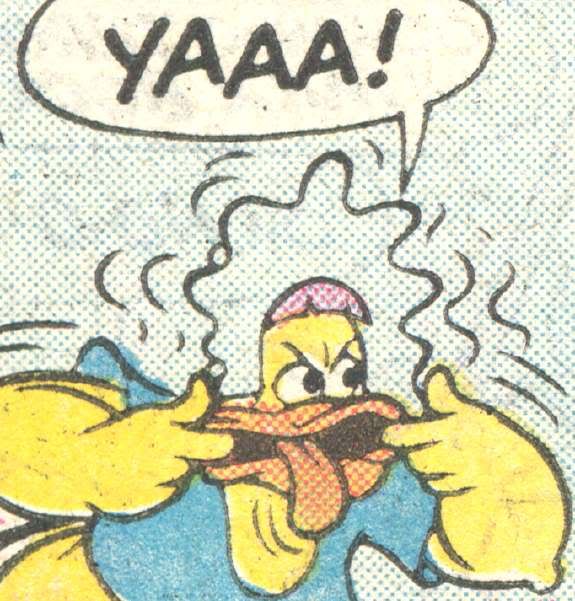 ...and all I could think of, was that if Guy Gardner was a kid, and an anthropomorphic duck...this is how he would have looked. I'll never be able to look at Baby Huey the same way again.
Maybe...just maybe I should start laying OFF the eggnog.