I'm Popular!
Please pardon my smuggery. Chris, from over at
http://comicsalltooreal.blogspot.com/
has been kind enough to give me an award!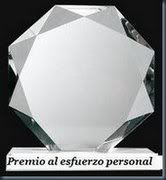 *sniff*
I'm a little...overcome. And all because I have this unhealthy fetish about Green Lantern behinds. I can tell you one thing. If I were male, and had an entire blog devoted to female breasts, I certainly wouldn't be able to get away with this sort of thing. On the other hand, there are an awful lot of blogs, and books, and comics and television shows and movies and paintings, and illustrations and cave paintings that have been JUST THAT for a very very long time, so pooh.
And that's my social commentary for the day. Sorry, got carried away. And, just to show OFF my fetish, we have...!
Oh...yeah!