MERRY CHRISTMAS!
It is that awkward time of day, after a HUGE Breakfast feast, and the opening of presents, and before the trek to my Mother's house for ANOTHER huge feast and more opening of presents. There is a lull, and I feel that I must fill it.
I was skulking around Scans Daily, and discovered this. It's just too funny not to steal, so enjoy.
A little boy has written a letter to the Daily Planet asking if Santa is real. Superman decides that he has to help out a little.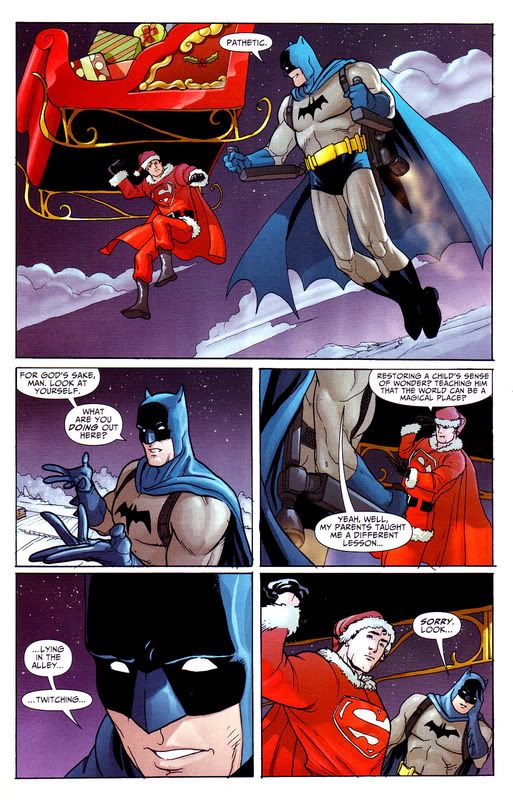 Naturally Batman shows up and points out that while Superman is larking about with one kid, the rest of the world really could use his help. Superman, shamefacedly agrees. But he can't just fly off without a last peek at the kid and his family...when what to his wondering eyes should appear?
Oh Batman. You really shouldn't try to steal Superman's thunder.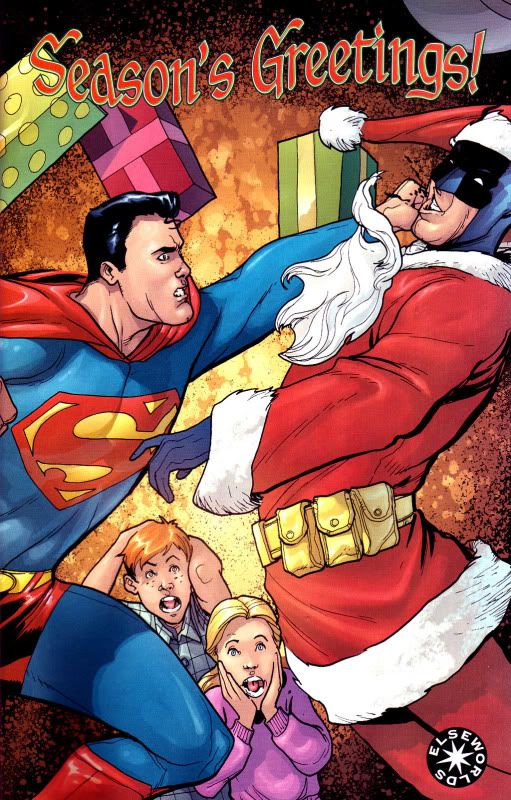 Best. Christmas. Ever.