Woohoo!
Well, I just came across some very nice news. I've been kvetching a little bit here and there about the action figures that I want to see...and lo and behold apparently somebody at DC has similar tastes or something because just feast your eyes on THIS...!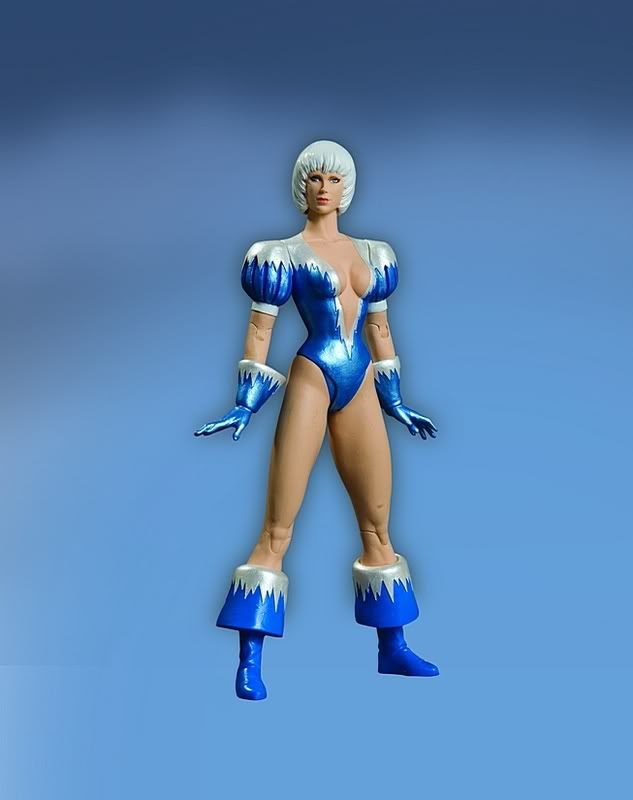 It's Ice! I've been pining for an Ice figure for the longest time, and now there is going to be one. In her original costume no less. I actually prefer the second one, but at this point I don't even care. Now we just need Fire to go with her.
And that's not all!
Yes, it is G'nort Esplanade G'neesmacher in all of his glory! And he's utterly adorable. I swear that Shelly had a picture of Black Canary in her outfit from the old JLI days. It was a hideous costume, but gosh, if I can put together the full Justice League from the Giffen/DeMatteis/Maguire days, I DON'T CARE!
I'm giggling like a schoolgirl. A schoolgirl with TOYS!
Bhwhahahahahahaha!!!