Where there's Smoke....
....There's Fire. I like Fire. I wish they'd put her back in the Justice League, although at least I can read about her in Checkmate. But she just hasn't been her old feisty self lately. Granted, she's been put through the wringer like ALL the old JLI'ers, but still! If there was one character that I could always count on for spunkiness, it was Beatriz. Too bad about her Dad being such a scumbag.
It's nice that Ice is back though. I thought that it was interesting that Bea's first thought was to grab Tora and get the heck out of Checkmate. It's a depressing place, and I definitely want Ice OUT of there. Although, I DO like Checkmate, I'm terrified that Waller or somebody is going to do something to poor Fire.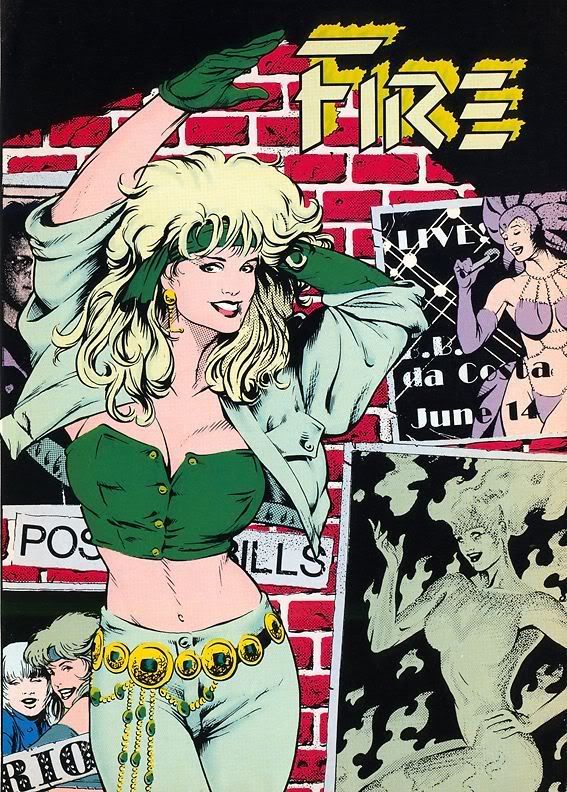 Now THAT'S my girl! I even liked that outfit. Not your usual superhero outfit. If she wasn't in Checkmate or the JLA, maybe they could put her in Birds of Prey? I know that Oracle originally dismissed her as being too ditsy, but hey, Bea's been through a lot lately, and has calmed down considerably. And she and Zinda got along pretty well back in the old "Warrior" days.
And it isn't as though there were a LOT of Brazilian superheroes out there!