80-Page Giant JLA
Ok, this relates to my Halloween post. This is one of the stories from the aforementioned 80-Page Giant book, which came out in '98 I think. They were all nice stories, but this little gem by Kiffen, DeMatteis and Maguire is a hoot. It is actually a flashback, stemming from THIS little scene: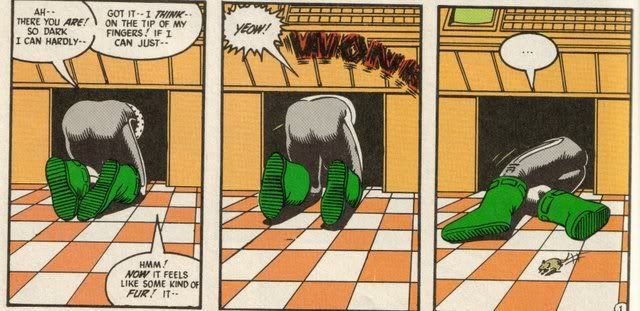 A true classic. Guy wakes up after being biffed by Batman's "One Punch" and goes looking for his ring. He's startled by the mouse, and rears up, and bonks his noggin.
Which leads to THIS:
Oh Booster, that is one beautiful behind.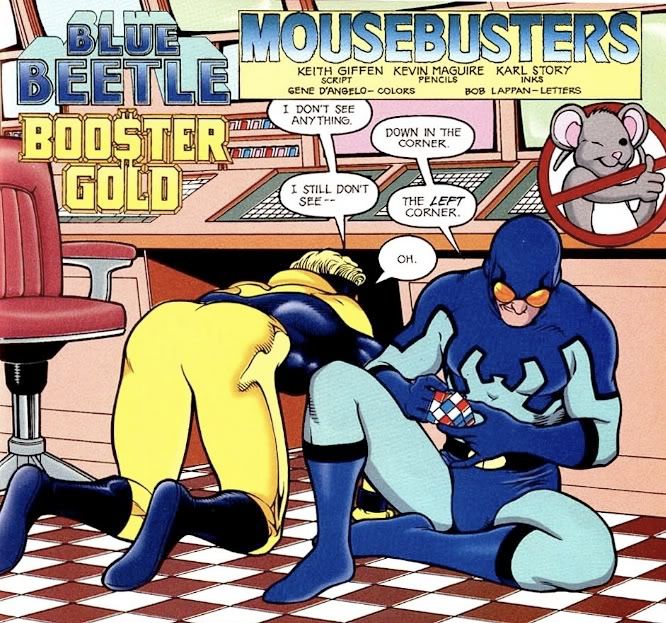 Booster also seems to have an aversion to Wharf Rats.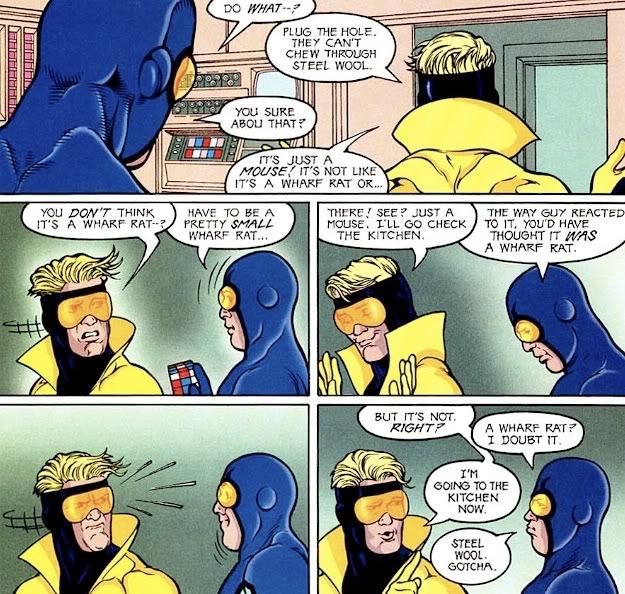 J'onn really should know better. You KNOW that this isn't going to end well.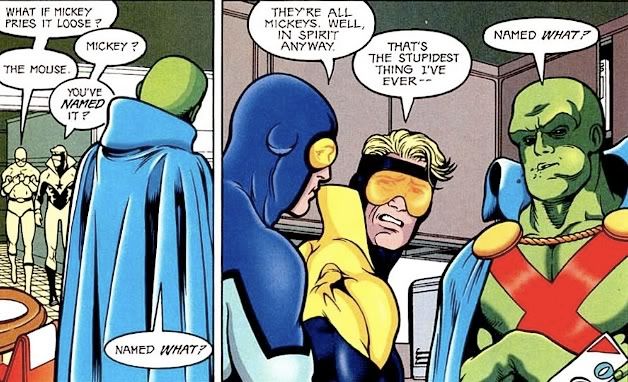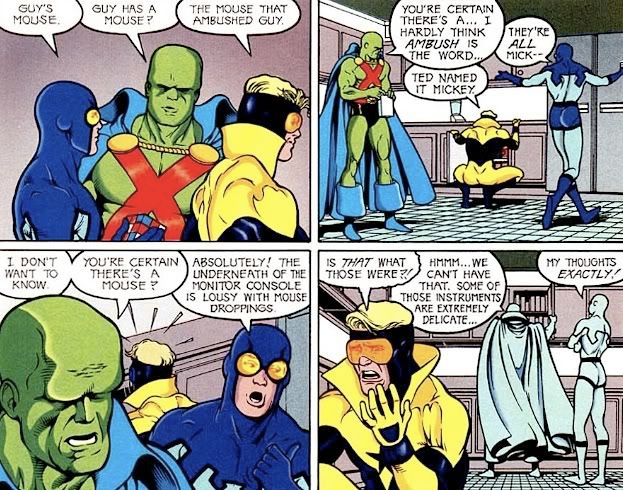 Never come between a Martian and his Oreos (or Chocos if you prefer)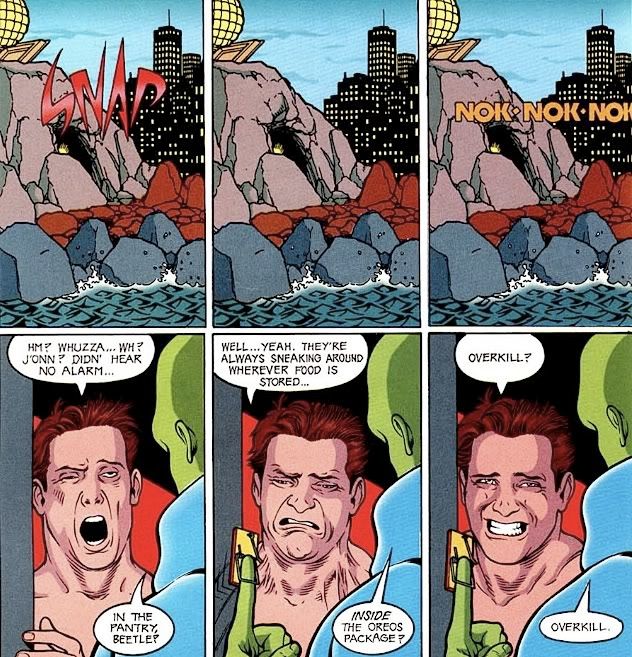 The looks of blank horror on their faces, just seems to sum it all up so neatly.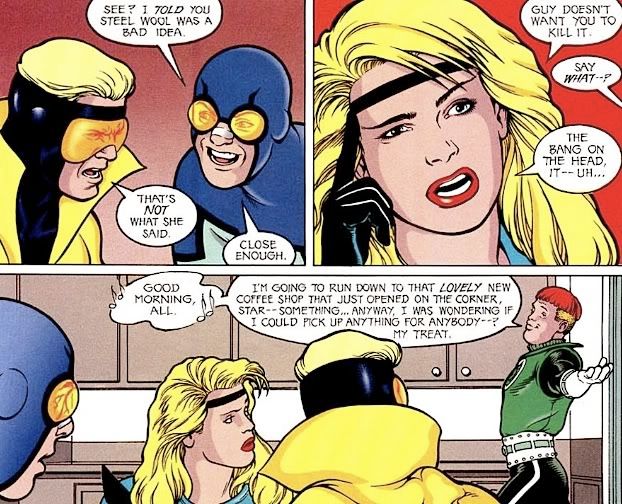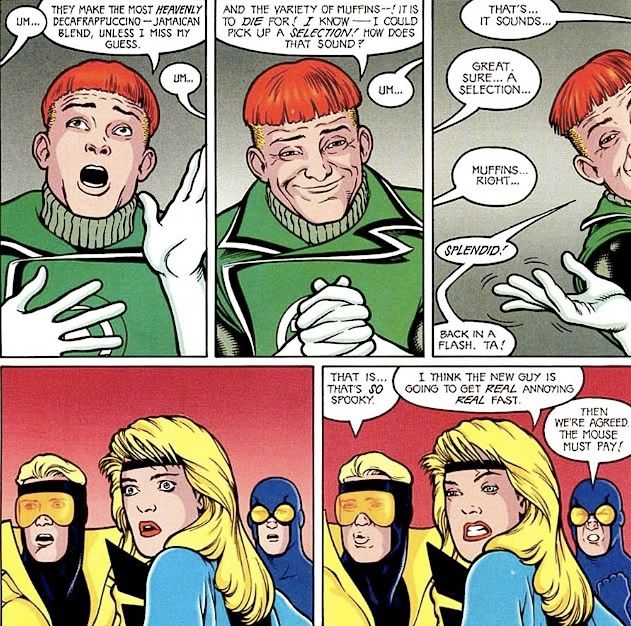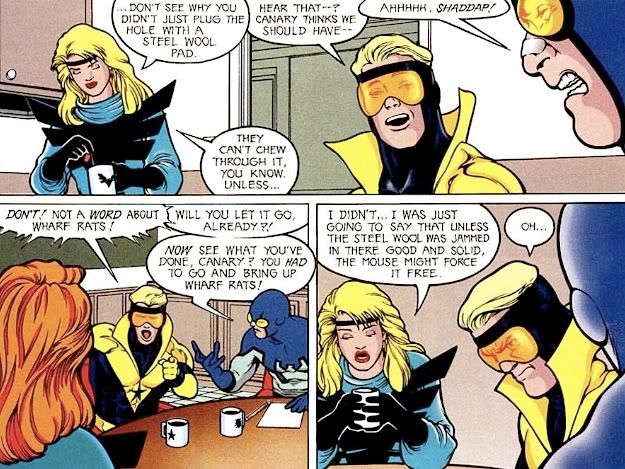 Again with the Wharf Rats!