And now, for something completely different.
Basically, this post is for Brandon. Therefore, I give you: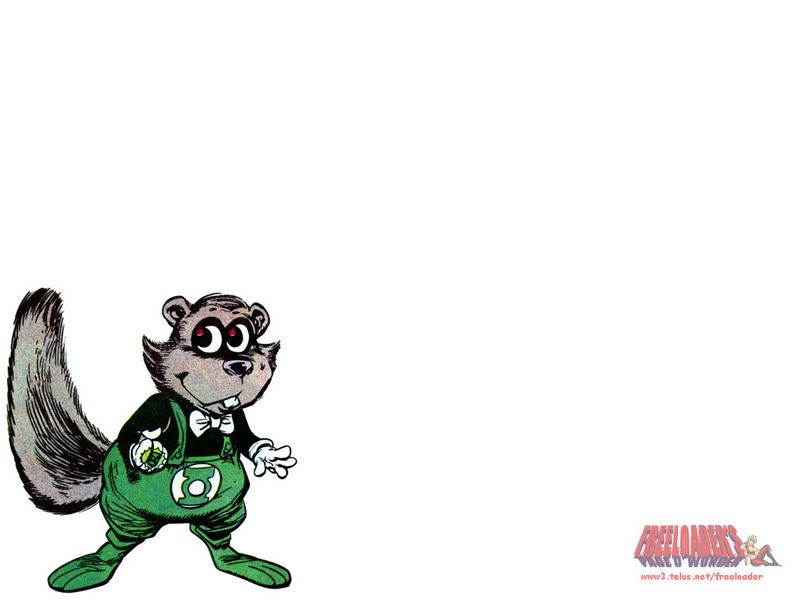 None other than Ch'p, the cutest darn little Lantern that ever was. Unfortunately for him, he was hit by a yellow school bus. Ick.
And as another little treat: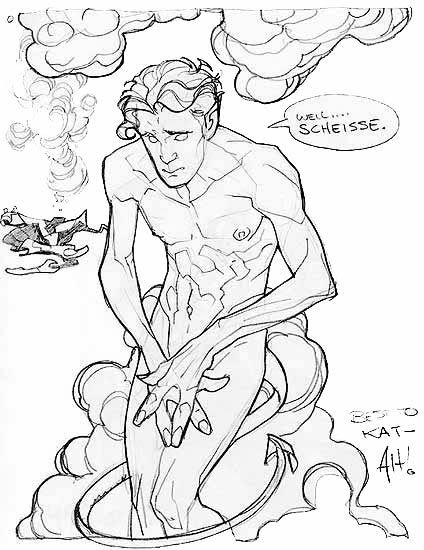 A slightly discomfited Nightcrawler, by Adam Hughes. There really isn't a whole lot to tie these two characters together, except that they are both furry and have tails, and are cute beyond belief. Enjoy!