What On Earth?
So...I was spelunking in my Photo Bucket, and came across this picture.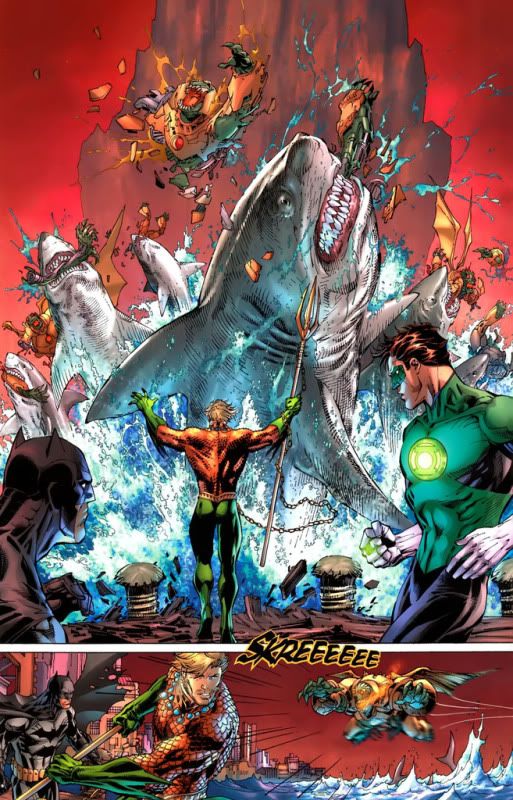 For the life of me, I couldn't understand why it was that impressed me so much that I had to save it. Yes, it has Hal in it, and that's nice, but he isn't getting hit in the head, nor is he showing off his behind. The sharks are kinda scary. Batman is there, for some reason. I don't even remember what book it is from, although I would have to guess a Justice League.
Then I saw the title, that I had attached to the picture, and it said, "Aquaman's Butt".
Oh.
That's why.