Just for the Heck of It
It's Monday, it's hot and humid, and I don't have a thought in my head, so I decided, as is my wont, to go spelunking through my photobucket.
And came across THIS little gem.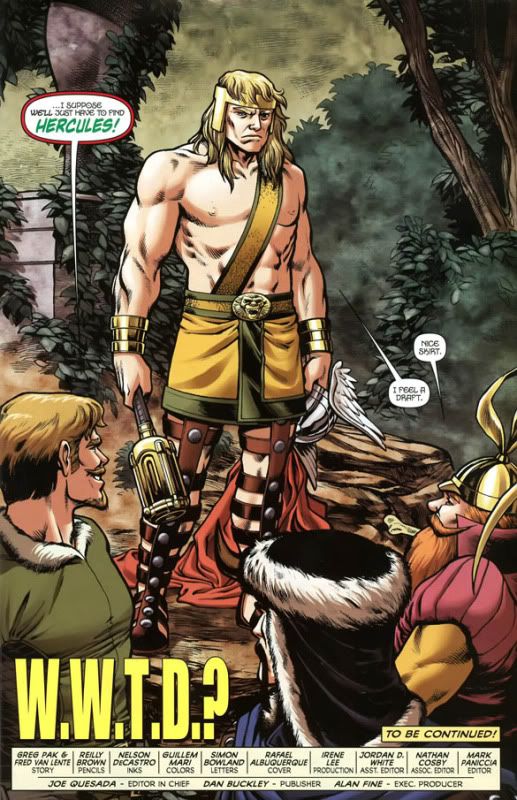 Dang, the Hercules book was a hoot. I really do miss it...and Amadeus Cho as well. Where the heck has Hercules even been in the Marvel Universe lately? They didn't kill him off, did they? Because he and Thor always had a great love/hate relationship going on that was a whole lotta fun.
I imagine that Thor isn't used to drafts.