Oh Hal
Well, my one of my upstairs bathrooms is completely gutted. On the other hand, we found a newspaper from 1958 in the wall, and some really really hideous wallpaper, not to mention another ceiling much higher than the current ceiling. Which is no more. Gosh, this is exciting.
It's Tuesday, cold and drear, and I thought this would cheer you all up. It doesn't have Hal's behind, but it DOES show him getting hit in the head, which always cheers me up.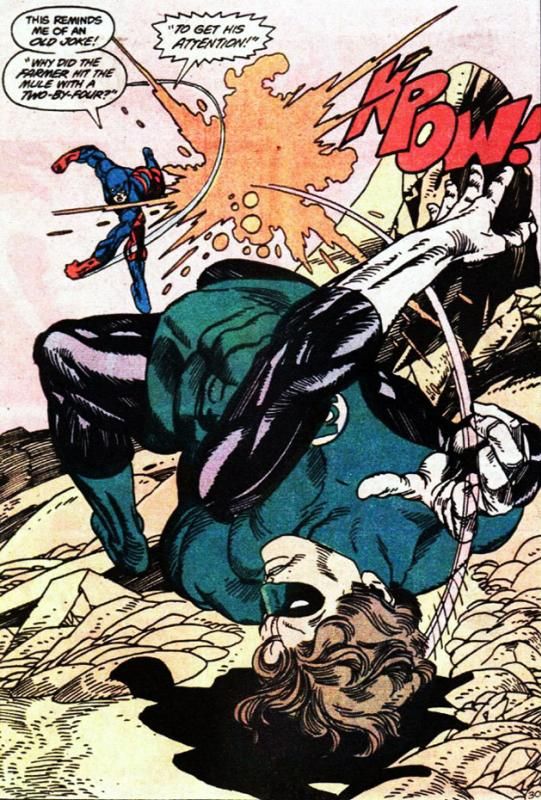 The Atom seems to be cheerful as well.