Oh...Joy!
After the depression that I have been feeling about the conclusion of Azzarello and Chiang's Wonder Woman, and the beginning of the ...uh...new version of Wonder Woman, by the Finches,I cannot help but feel a surge of pure joy at this.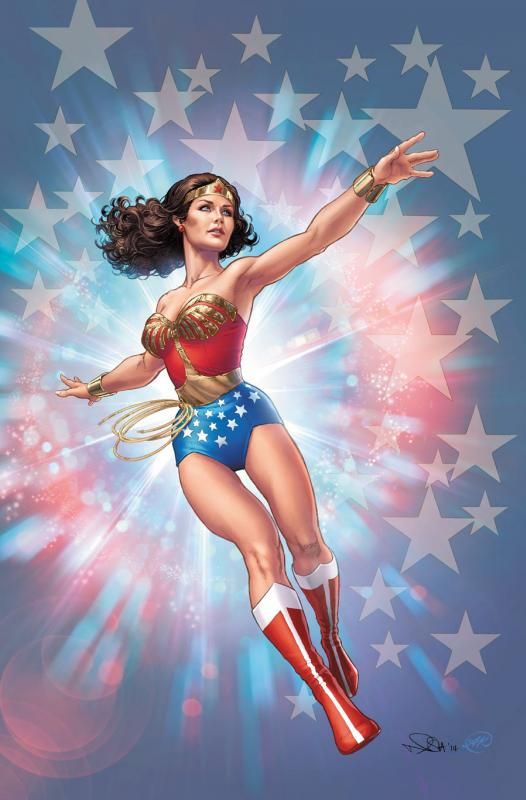 Nicola Scott's version of Linda Carter as Wonder Woman.
They are apparently going to be doing a Wonder Woman '77, which I assume would be similar to what they have been doing with the wonderfully zany Batman '66. There is little enough light and actual...fun in DC comics lately, so I am grabbing whatever I can with both hands.
Huzzah!