Podcast!
I'm doing something a little bit unusual today, I am going to be on a podcast with Shawn Engels, who very kindly asked if I would like to participate a while back. I have never BEEN on a podcast before, and honestly don't have a clue as to what is going to happen.
But if you want to enjoy...or just want to mock me, go to justoneoftheguys.libsyn.com for a looksee. We are going to cover the infamous "Woman in a Refridgerator" issue with Kyle, and one of my favorites, issue #23 of Guy Gardner: Warrior, with the ineffable Beau Smith as the writer.
Just to be prepared, and because I hadn't read them in a while, I dug out all my Guy Gardner series, and had myself a FINE old time re-reading them. They actually hold up pretty well! And unlike so much stuff coming out nowadays...They WERE FUN!!!
I miss fun.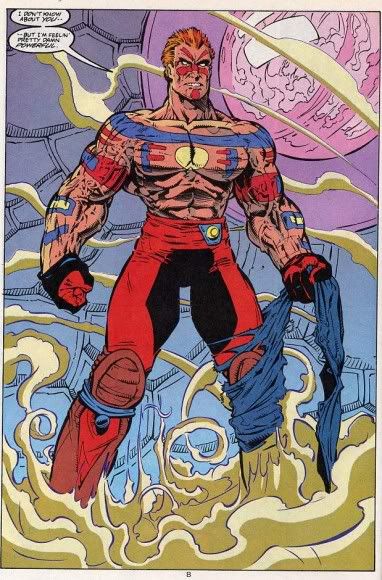 Peachy!