Happy Fourth!
I love that we celebrate our nation's birthday by blowing up a small piece of it! That is paraphrased from somebody I think. Nevertheless I find it to be...apt. Because lets face it...fireworks are fun.
But it is also important for a lot of other things. Like picnics and family and car sales.
This is by Black Cat who really has a way with holidays and superheroes. But nevertheless, flags, hotdogs
and apple pie are excellent ways to celebrate.
And if you REALLY want some fireworks, go watch the professionals do it.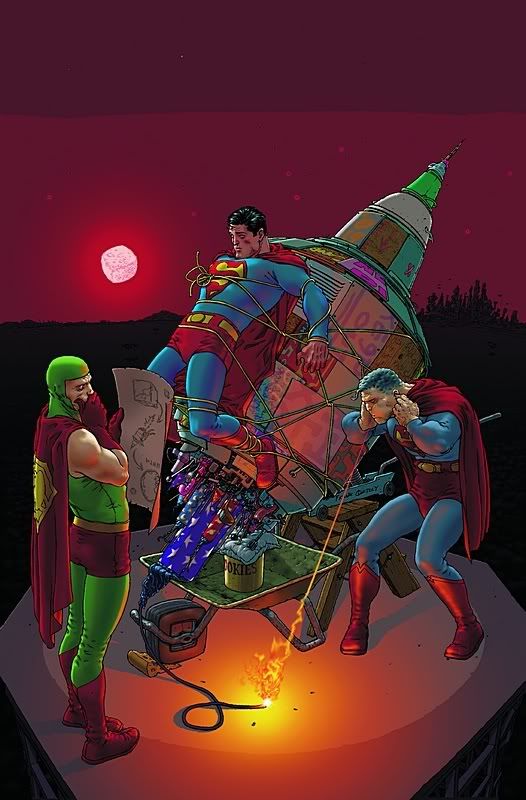 Because quite frankly, I think that the Super guys are taking this a little too far.
Happy Fourth!