Escher Hal
I am a huge fan of Ami's blog over at Escher Girls, which does such a fabulous job of showing the mind-boggling...and spine-breaking poses by so many comic artists. High on the list of course, are the Boob and Butt shots, that show a woman's behind, a twist of the torso, and her bosoms as well. It has practically become the "Go-To" shot for sexy sexy ladies.
Well.
When it comes to sexy, Hal Jordan is ALL that.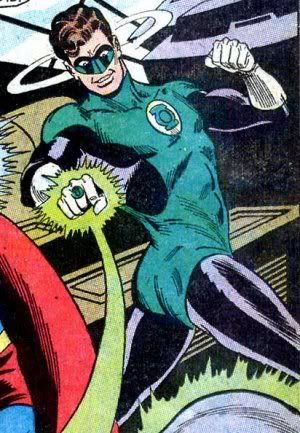 And he was doing this sort of thing waaaaaay before it became so common. That's because Hal is a trend-setter, and never a follower.
Oh Hal.