Talking About Loki Again
Yes, I KNOW this is a site that idolizes Green Lanterns. And their butts. But I've been reading a lot of Journey Into Mystery lately, and really, think that it is absolutely the best book being put out by Marvel. It's fun, zips right along, has a great cast of characters and an interesting premise. And it is genuinely funny. Which means, with MY luck, that they'll be cancelling it any day now.
But I think I may have figured it out.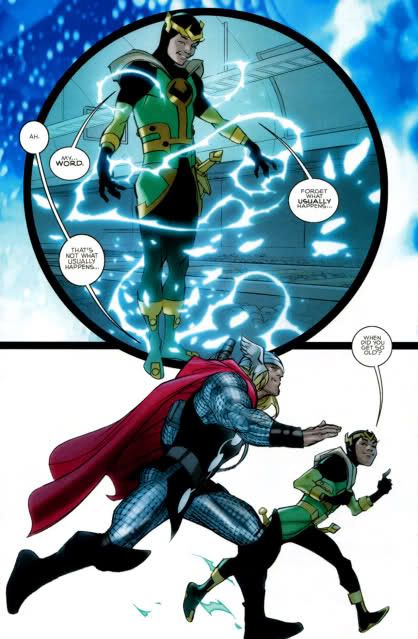 Look at that color scheme! Black and Green!
Kid Loki would make a GREAT Green Lantern.