Young Justice
Well I'll be dipped in honey! I just watched the new Green Lantern cartoon, which was great, and naturally the Artificial Intelligence unit that Hal has been flirting with, saves the day, and refers to "herself" as a Green Lantern, and Kilowog says you have to have a body to be a Green Lantern, and naturally, she makes herself into a hot female for Hal to ogle.
Oh Hal.
So then Young Justice comes on, and I'm actually hanging around watching it, although I don't watch it that much, and the OLD Justice League is up on their satellite being all grim and moody and trying to come up with new members. Naturally, I am sitting there going...Get GUY GARNDER! Because both Hal and John are there. First, they look at some other applicants, and then someone...I think it is Flash says, "Hey, there's a third Green Lantern out there! Howabout...!" And both Hal and John yell "NO!". And there is a but...but, and they still yell no, and I...am crushed.
But for a milli-second there, Guy was on Young Justice. And then cruelly shot down. I am depressed. And then Wonder Woman of all people was being mean to poor Captain Marvel, (sorry, Shazam) for not telling them that he was actually only ten years old, even though he SAVED THEIR BUTTS a week or so ago. And they are all discussing whether he should be kicked out, and he's saying that he's right there, and can hear them!
It's true. The Justice League is a bunch of jerks. Guy and Billy can...can go and start their OWN League! With COOL people. Maybe Booster, maybe Fire and Ice, get Martian Manhunter to join and Blue Beetle and Elongated Man, and IT WOULD BE FABULOUS!
I...I get a bit wound up on Saturday mornings apparently.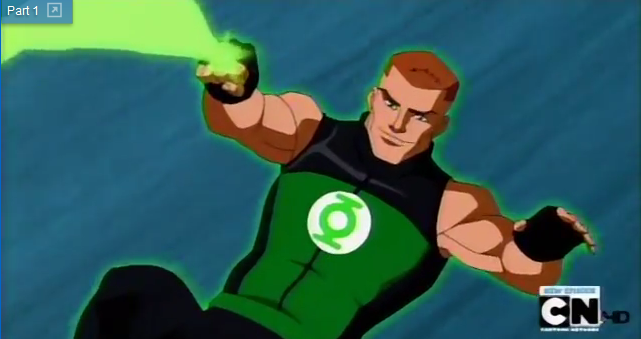 Oh yeah!