It's Turkey Day!
Woohoo, it's Thanksgiving! Probably my favorite holiday of the year! It's over the river and through the woods, to my sister's log cabin for a feast that can't be beat. We'll visit with family, eat everything in site, drink wine and cider and talk for HOURS.
I love it.
I hope that you all have an equally magnificent Thanksgiving.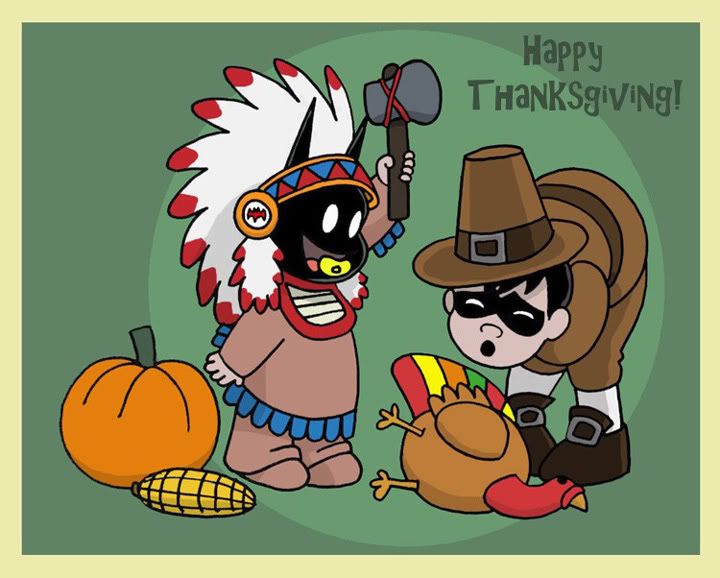 And a tip of my pilgrim hat to little Black Cat who does the Batman and Sons series which are both hilarious AND amazing. Frankly, DC should be snapping her up.