Three Weeks!
Dwayne and I have been locked in unrelenting battle for three weeks! And you, the viewers are the richer for it. But as, Dwayne points out, over at Matching Dragoons, sometimes, all the gimmicks, futuristic weapons, and so on,are simply no match for a good old-fashioned punch.
I give you...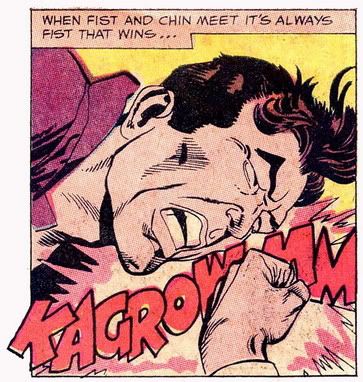 You know, that looks like it actually hurts. Thank goodness for Green Lantern Showcase.
On a completely different note, my Sweet Baboo and I went to an Open House at Import Tire yesturday, and I won the Grand Prize of Red Socks Tickets! Woohoo! I hardly ever win anything! There were a lot of disgruntled gentlemen, I can tell you that!
Which of course, makes it all the sweeter. Gosh, I'm bad.