And So It Continues
By popular demand, (well, by Duskdog anyway) we continue with our loving homage to Emerald Dawn. I'm rather fond of both of the mini's, they were interesting, beautifully drawn, and had some good character moments.
But this particular scene is one of my absolute favorites.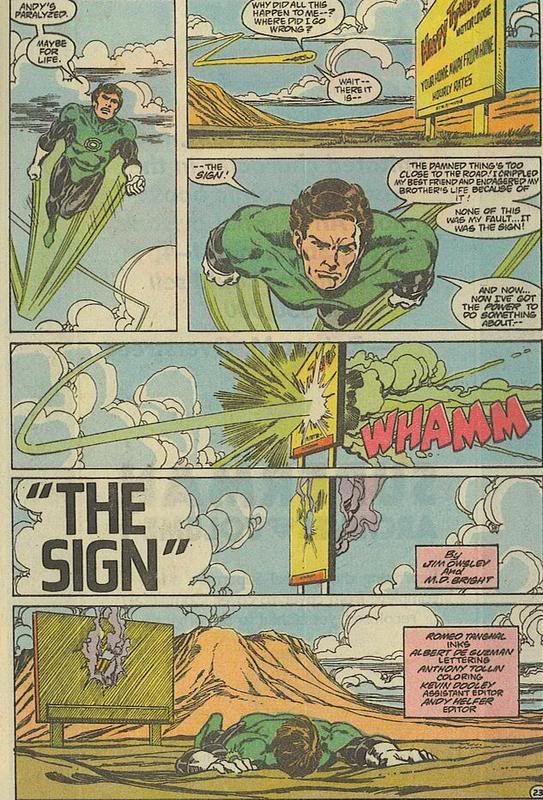 Yes, in his own...unique way, Hal concludes that all of his problems are the fault of the sign. The sign is obviously EVIL!!! So, he flies headfirst into the sign. That'll show him...er...it! Unfortunately, in his zeal, Hal forgets one tiny insignificant detail.
Yes. It's a yellow sign.
Oh Hal.