Oh Dwayne, I didn't Forget!
And speaking of a competition to the Death, Dwayne, Darling, I didn't forget our little contest.
Dwayne showed Jonah being hit on the head with a rock...right after he got his sight back, after being blinded. Dwayne then sneered that he didn't think that HAL had ever been blinded.
Au contraire!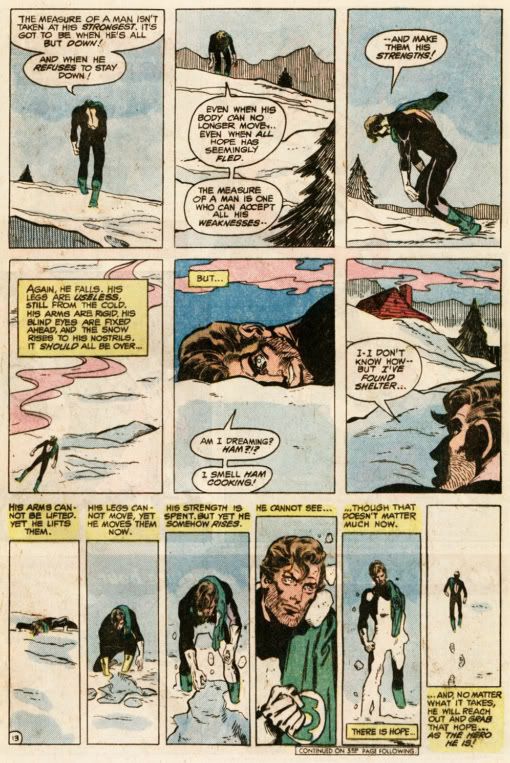 Snow Blind! From Green Lantern #133-135, when Doctor Polaris strands Hal at the North Pole. But that's not all.
Hal fights a Polar Bear, sans ring...and WINS! Actually, this is nothing, as I believe that this is Hal's second round with a bear...also without a ring. He used a beehive on that particular occasion. And, while I imagine that Jonah Hex has probably fought a bear or two, he' never used bees.
Bees...my God.