Hal is SO Manly...
...that he can be attacked by pink goo, and remain as studly as ever.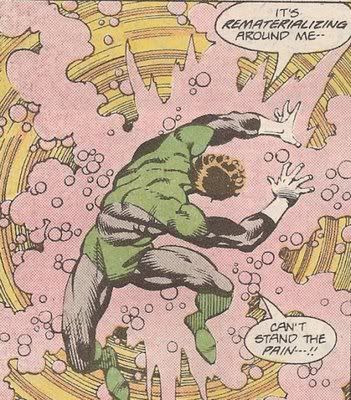 Too bad he's so whiny about it, though.
This is from Action Comics Weekly #606, and Hal was feeling a bit down in the mouth already, because Ollie and Superman were mean to him.
I mean, it's not a little wooden stick or anything, like the one that clobbered Jonah Hex today over at Dwayne's site. This was GOO! EVIL Goo!