Still Bashing Merrily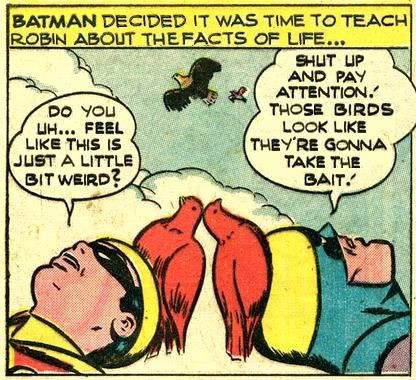 Seriously, what does one even BEGIN to be able to say about this particular little gem? I know that Bats keeps some pretty esoteric items in his utility belt, but bird-shaped helmets? Why would the need for a bird-shaped helmet even OCCUR to you, in the normal course of events?
I guess it just proves that even Bruce got tired of being dark and angsty all of the time.