Still Bat-Bashing
I think that we can all agree that Batman does seem to be very very good at hitting things. Nobody can punch out a thug, quite like the Batman. However, he's also awfully quick off of the draw when it comes to other forms of chastisement.
I think we all remember the classic "Papa Spank!" picture. Here, he seems to be taking it quite literally.
I've always enjoyed the sheer glee on the photographer's face. I'll bet the Tabloids had a field day with THAT picture.
He also seems to enjoy slapping people. In the immortal words of Bart Simpson, he's just a Slap-Happy Pappy. Here he is, getting to know Catwoman, back when she wore a giant Cat-Head.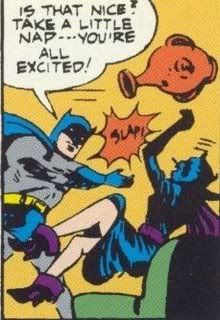 Then there was the time with Snapper Carr. To be honest, I can't say that I really blame him for this one. I too, have often longed to slap Snapper Carr.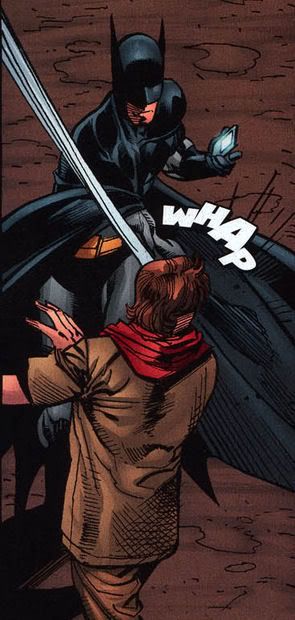 Then there was always Robin, hanging around.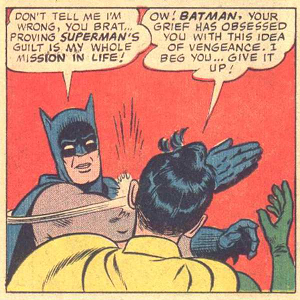 Somehow I don't imagine he's ever slapped OR spanked Alfred. Or if he did, then Alfred has the pictures in a safe-deposit box somewhere. I'm not even GOING to go into the weird way that Batman seems to enjoy punching OR slapping rhinos, wolves and bears around.
The man needs therapy.