It's Let's Bash Batman Week!
Welcome once again, to "Bash Batman Week". Nothing like kicking a man while he's down, is how I look at it! So, in the midst of all the Battling for the Cowl, let us take an affectionate look back, at some of the most memorable "Bat" moments.
For me, that usually means that somehow, he's managed to get hit from behind, or didn't plan ahead, or just something very un"bat"like has happened to him. Because frankly, I enjoy those the most.
Here's a little tidbit from Sergio Aragones.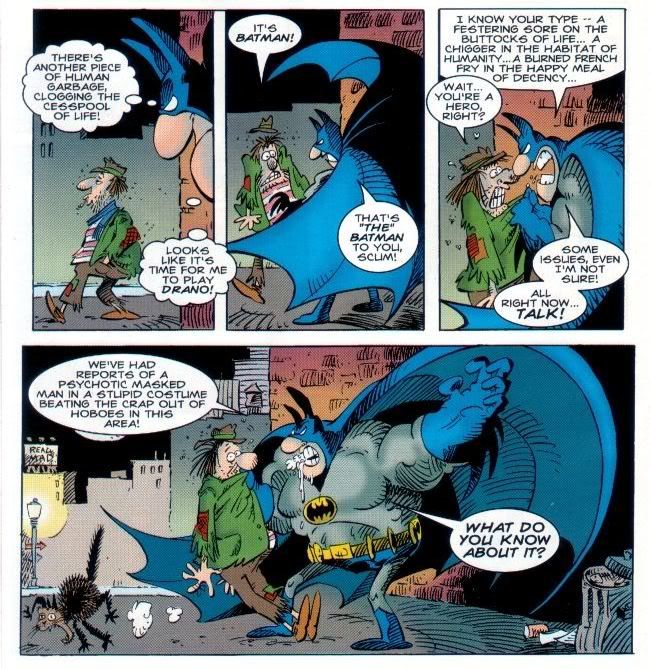 Heehee!
The Bat at his most rabid.
Please feel free to jump in with YOUR favorite Bat moments. We'll be here all week. Try the veal.