Still Busy...!
Ok, we have boxed, cleand and moved tons of stuff from my Father-in-Law's place, so now I have the delightful task of UNloading and UNboxing things. I realize that not only was a born into a family of collectors, I MARRIED into a family of collectors. We can't help ourselves, it's just bred in the blood.
No comic books, but man, he has some cool stuff. We did find an old photograph of Joe DiMaggio and Lou Gehrig that is autographed, although we suspect it is just a print, but the housekeeper was GOING TO THROW IT OUT! We believe that she is from Bizarro World.
Anyway, here's another silly picture. I've got tons of them!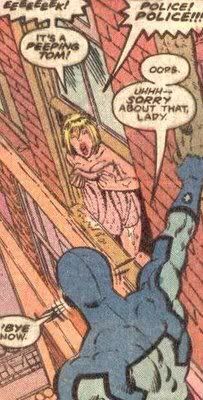 Oh Ted. I miss you so.