...And speaking of "Spurts"
God, I am SO juvenile sometimes. Well...all of the time. So I just HAD to post this.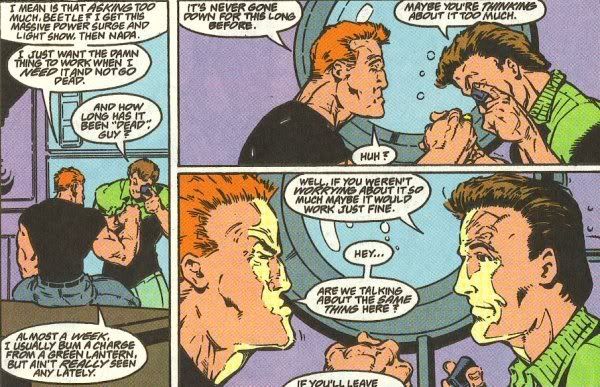 Yes, that's Guy, and yes that's Beetle. This is right before Ted lends Guy that gawdawful prototype suit of armor, because Guy's yellow ring is being...unreliable. Ted of course WOULD jumpt to the conclusion that he jumps to, and it is a darned good thing that Booster isn't around.
You know, Guy and Ted did fight a lot, but it's interesting that Guy would pick him to go to with his troubles.