JLA or the JSA?
Two fabulous Super Groups...bands of heroes who together fight the villains that are just too big for any single person to take on. Each group has their own quirks and oddities. One for example, is packed full of egotistical and narcissistic whackos...while the other is the JSA!
Here's the Justice League.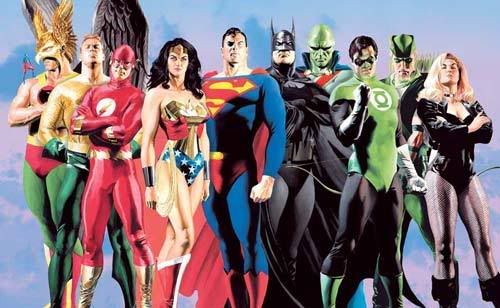 That may not be the current group, but it is probably the one that is the most iconic. Gosh, they certainly are a heroic bunch.
Then there is the Justice Society of America.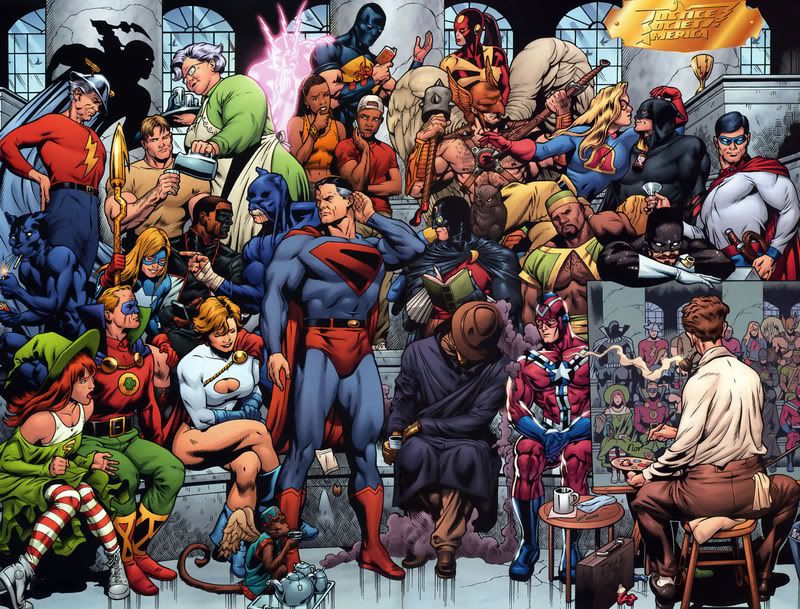 Frankly this is the bunch that I would want to hang out with. You have the Norman Rockwellian artist in the lower corner who has just finished painting this mixed up bag of people in proper Heroic fashion...similar to the Alex Ross painting of the JLA...and then you have the REAL people (or as real as Comic Book characters can be) released from their posing, and behaving like REAL people.
The Justice League goes out and fights megavillains. So does the Justice Society, but they also mentor the young heroes, and attend pancake breakfasts and do charity work. All the time, being the one group of people that the Justice League actually looks UP to. And respects. Even Hal. Even Roy. Hell, even Batman.