Wednesday, sweet Wednesday
Woohoo! New comics! Manhunter is back! Trinity starts! Some other stuff comes out! It's raining, and a bit dreary, but in a few short hours, I'll be back, sitting in my leather chair, with fresh hot comics.
In the meantime, I have come across some of the finest series of comicbook panels...ever. These are from an issue of Starman, although I'm not quite sure which one, but one of the ones where Jack is off in outer Space, so it's before the whole Grand Guignol kerfuffle. Look upon their wonder, and be amazed...!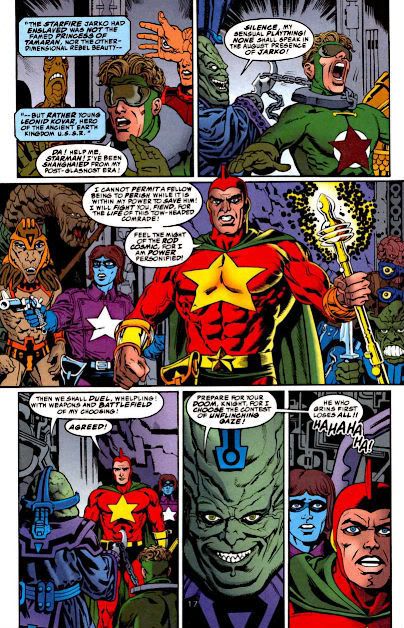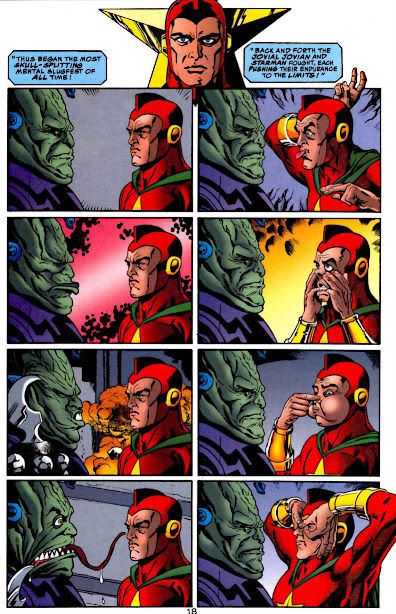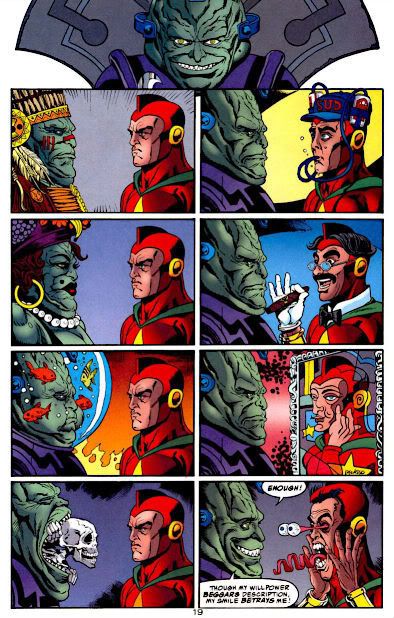 Hee!