More Ramblings
Well Happy Memorial Day to you all. Half of my crew is out marching in the Fife & Drum Corps in a parade, while my very own little town, the Parade Capital of Connecticut is of course, having its OWN parade. I just love parades, dammit.
Scott Dixon won the Indy 500. That's ok. I was rooting for Marco Andretti, because I've been rooting for assorted Andretti's for years, but what the heck.
Kasey Kahne won the Coca Cola 600 in Charlotte. It's better than Kyle Busch winning I suppose. Tony Stewart HAD IT IN THE BAG, until he got a flat tire with only three laps remaining and hit the wall. Loud profanities erupted from my living room. Bummer.
I have heard a vague rumor that Mr. Robinson is going to possible be writing another Shade mini-series. This fills my black heart with joy. I LOVE the Shade. He's just too cool. They really ought to go and have him hang out with the Justice Society. Everybody else seems to. He and Jay could have fun.
Speaking of the Justice Society, it seems as though Alan Scott has been showing up in various places. This pleases me, since I like Alan. I love it when the old cooters from the Justice Society show up and show the young whippersnappers how it is done, like Jay did with Batman in the most recent Brave & the Bold. Wildcat has been doing a pretty good job of it in the latest JSA: Classifed issues as well.
Here is a picture of Alan. Just for fun.
<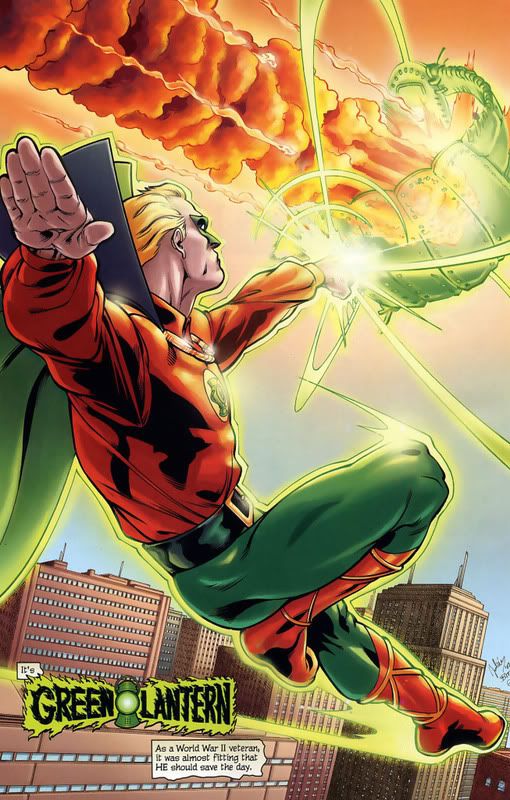 Not a complete butt shot, but close enough. And speaking of great butts...
<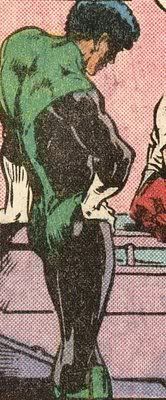 Here's a lovely one of John that I stole from Sea of Green. John just looks so...relaxed here.
Gosh, I'm on a roll now. Here's a beautiful one of Kyle.
<
Here's Tora's. Hah! You thought I was going to go for Guy!
<
HERE'S Guy.
*snicker, snort*
And finally, we couldn't have Green Lantern butts without good ol' Hal.
<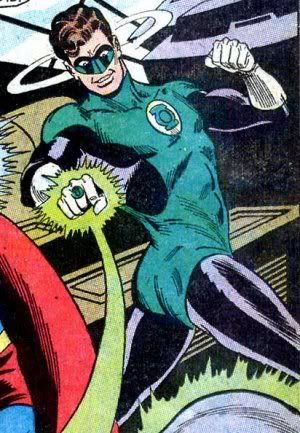 Gosh! I feel so much better now!