Confidentially...!
It has come to my attention that Kevin Maguire is doing the artwork on this and next month's Batman Confidential. Not being much of a Batman fan, this fell completely underneath my radar, and it is a darned shame. Thank goodness for Scans Daily, otherwise, I never would have realized just what it was, that I was missing.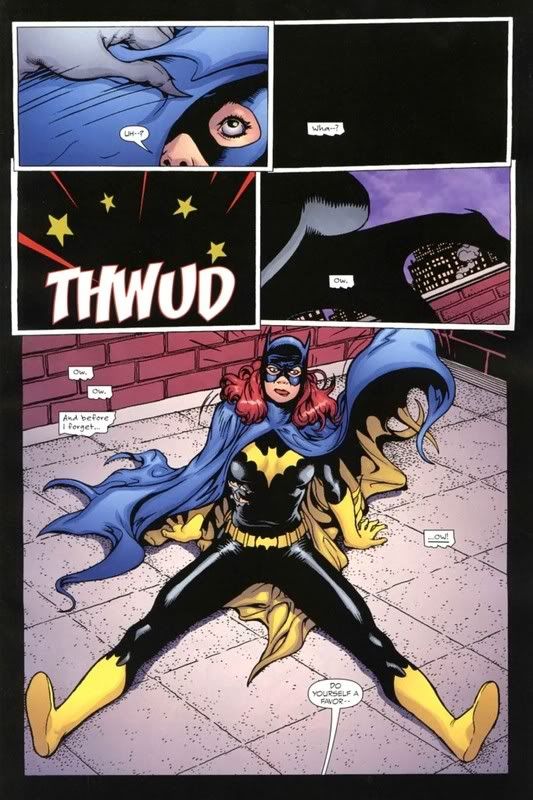 >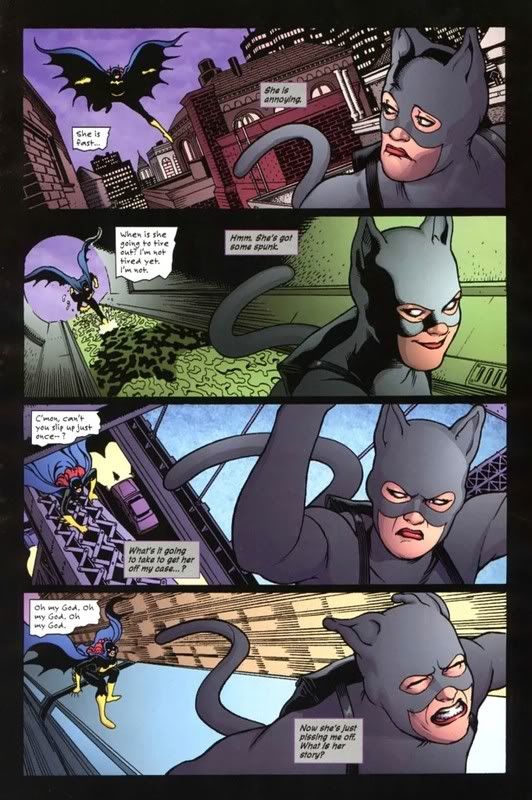 NOBODY does expressions like Kevin Maguire, and it's killing me that he's not being used more often. If DC went and put him on Justice League, I do believe that I would have an apoplexy of delight.
But what delights me even more, is that the duel between Batgirl and Catwoman, in lesser hands, would have degenerated into a boob n' butt show (I'm looking at YOU, Ed Benes!). In Maguire's extremely capable hands, this is just another superhero/villain slugfest. They may be women, they may be very attractive women, but they aren't doing this for fun, they aren't posing, they aren't arching their backs or thrusting out their bosoms, or licking their luscious red lips. They're FIGHTING, and it HURTS! There is effort, and you can practically hear the grunts. Again, they're NOT posing.
It's...it's SUCH a breath of fresh air. So, I will actually break down and buy a Batman book this coming week, and then I'll buy the sequel, and I Will Enjoy It.