C'mon Ollie...You're just not Trying!
Ok, even I think this one is a little pathetic.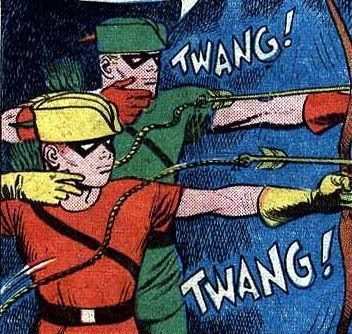 "Twang"?
That's the best you could come up with? You and Speedy each have an arrow with a rope tied to it, and it goes "Twang"? No vacumn, no Christmas Tree ornaments, so dead cats, just a rope? My GRANDMOTHER could come up with a better trick arrow than that! No wonder Speedy turned to drugs.