Well, Dip Me in Honey!
I may actually have to go out and buy Incredible Hulk #111. I've been a bit gun-shy of Marvel lately, so I haven't been keeping up with the whole Hulk Smash Manhattan thing going on. Granted, it WOULD be nice to see Tony Stark get beaten up, but I keep telling myself that I'm more mature than that.
However...!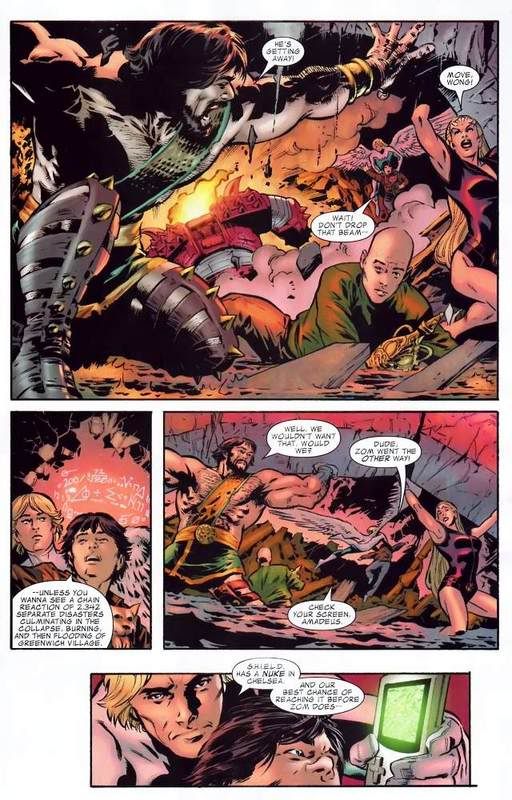 Gosh, but Hercules looks fabulous! I've always been rather fond of Hercules, at least the Marvel version. Yes, he was a bit of a dim bulb, but darn it, he was an AMUSING dim bulb. AND, he managed to get Galactus drunk. But he looks awfully pretty here.
Apparently, the old Champions have teamed up with Amadeus Cho to help out the Hulk, or at least get innocent bystanders to safety. Funny, I thought that was SUCH a big deal during Civil War? Property damage and harm to innocent civilians was why superheroes were BAD! Except apparently when it is the Government sanctioned heroes who are inflicting the aforesaid property damage and harm...then it's just fine and dandy!
I also got a chuckle out of this....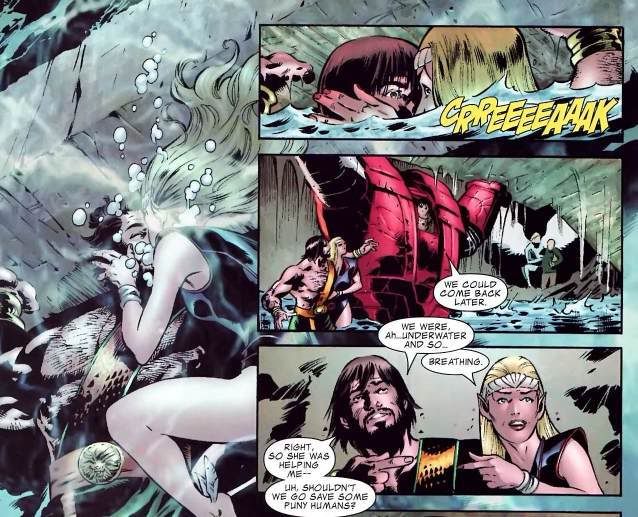 Hee hee! They make such a cute couple!
Wow. Here I am approving of a recent Marvel book. I...I feel faint. Perhaps I had better go and lie down somewhere.