How to make a Fortune in the DC Universe
This is Hal Jordan.
Hal is very brave, and very pretty. He also gets hit in the head. A LOT.
This is Oliver Queen.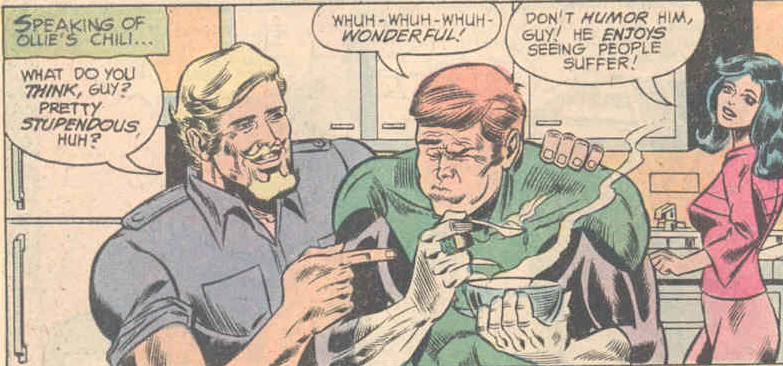 He is also a superhero, known as Green Arrow. He enjoys making terrible chili, and tries to poison unsuspecting Green Lanterns. (Yes, this is Guy, not Hal. Hal is immune to Ollie's chili)
Oliver Queen used to be rich. RICH! Then he lost all his fortune. Ollie was sad. Arrows don't grow on trees you know. Ollie wondered how he could regain his fortune. So, one day he looked at his best friend, Hal.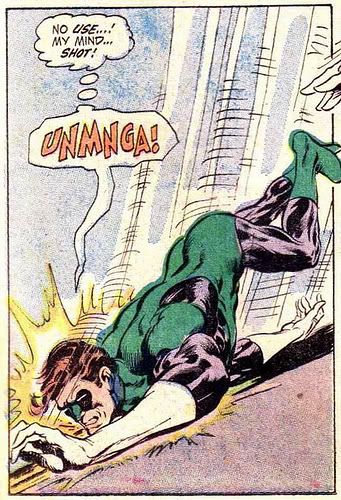 Ollie noticed that although he was brave AND handsome, Hal was also...something of a klutz. Clumsy even. And boy, did he ever seem to get hit in the head a lot! And a lightbulb went off in the air over Oliver's own head!
So he took all that was left of his money, and borrowed all the spare cash that Black Canary had lying around, and bought lots and lots of stock in a company that manufactures aspirin.
Now Ollie is rich again. And he is happy. A little gassy from all the chili...but happy.
Hal still has a headache.