Gosh, I love Wednesday
Oh this is going to be one HELL of a week. Green Lantern, a special Sinestro Corps book with Parallax, Booster Gold, Thor, Justice Society, Fables...I'm in heaven! Oh, and I think the Wedding shower story too. I really don't want to die between now and when I can get to the comic book store.
So, I'm in a heck of a good mood. I'm wearing my Green Lantern T-shirt, in proper fangirl fashion, it is an absolutely gorgeous early Fall day in New England, my son gave me an I-pod, and I actually figured out how to use it, and there are new comics on the way. Life is good.
So, I give you this. I blatantly stole it from Scipio over at Absorbacon, and it makes me giggle.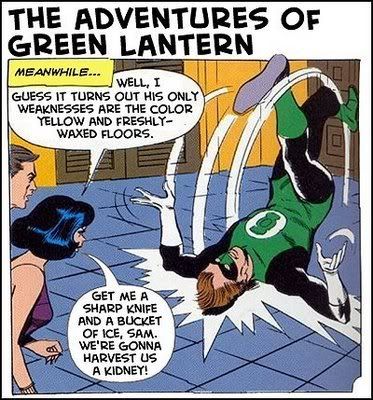 Hee hee!